Last week, while answering the question: "With Whom Must We Collaborate?" I responded by using the five levels of learning (Bloom's Taxonomy) to move to a deeper commitment to a collaborative Diversity and Inclusion plan.   For this final week of the series, I'm answering the question: "Are we Being Transparent?"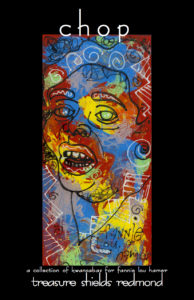 Over the past several years, as numerous high-profile cases of police brutality have been in the news, the calls for the data associated with the race and gender of people injured and killed by the police have grown. The Washington Post  is keeping an online counter based on "news reports, public records, social media, and other sources." As of this writing, the number of people killed by the police in 2016 stands at 386. Last year, policemen killed 1000 people, and we are on track to (at least) match that this year.
The startling lack of transparency stands as a testament to the real lack of will in the direction of eliminating citizen deaths at the hands of the police. Why don't the police themselves keep track of how many citizens do not survive interactions with them? Are there policemen who've killed more than once? Are there neighborhoods or zip codes where one is more likely to die at the hands of law enforcement? We assume there are more men than women killed by police. Is that true? Why might that be?
The larger question is, what do we stand to lose when a process is kept intentionally opaque?
To that end, this final post in the five part series explores transparency as it applies to Diversity and Inclusion goals, and talks about the places in ALL organizations that should be open access to EVERY organizational stakeholder.
The first question in the series was "Whom must we divest from?"
If you have an explicit goal to create a more equitable workplace, then your financials should reflect that goal. To that end, an organization cannot use investments (or a college's endowment) that support dominator practices such as privatized prisons, abusive labor practices, or investment in regimes that are widely known to violate human rights and the environment. This was the thinking of students in the late 80's who pressured their colleges to divest from Coca-Cola because they did business with South Africa. Our current president, Barack Obama, was an anti-apartheid activist. He pressured his college to divest and to be transparent with students about divestment.
The second question asked "Whom must we support?"
The organization wide strategic plan for Diversity and Inclusion should be an open source published document. The planning process should also be available for all members of the stakeholder community to provide input. One way to assure transparency in this area is to create a dedicated webpage that is connected to the D & I office. The webpage should have clear calls to action and contact space, as well as a downloadable SP document.
The third question was "Whom must we hire?"
Are we being transparent about our hiring process? Are we being transparent about our job descriptions? Are we being transparent about the data concerning race, gender, ability and age? Too often, the fact that there are no people of color in the supervisor's suite (for instance) is treated as anecdotal. In other word, people believe this to be true from eyeballing the situation, but Human Resources should be able to easily attach number to refute or corroborate assumptions.
The fourth question asked, "With whom should we collaborate?"
The first question dealt with financial investments and ethics. This one queries whether we are being transparent about the businesses and organizations we collaborate with. Organizations should strive to associate themselves with businesses that are making ethical and transparent choices about diversity and inclusion.
Finally, some large organizations do not have a diversity and inclusion office or officer. Some believe that they the term "diversity" does not pertain to them because they are women serving women or they are south Asians, serving south Asians, but within every community there are gaps in service that can be explored. Class, for instance, might be the area of diversity that the hypothetical "women serving women" organization might find is a gap area.
That said, there are real logistical and financial reasons that smaller organizations, especially non-profits, may not have a diversity and inclusion office or officer. For you, I would say start with revisiting of your MISSION, VISION, and VALUES so that they include your commitment to D & I, and begin to use the questions I've explored in this series to refine and prove your commitment. As someone who has sat on grant panels, I can tell you that committing to Diversity and Inclusion can improve the funding of even the smallest organizations.
Do comment to tell me about the ways your workplace or organization is being transparent about its D & I data.
...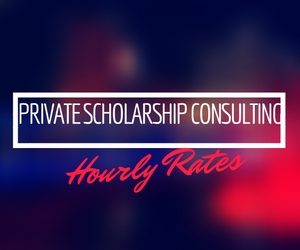 PS. I have developed a system for helping parents  (like me) of "screenagers " who are approaching college age write a killer college admissions essay. Click HERE to get a FREE college admissions starter kit.  We. Can Do. This.