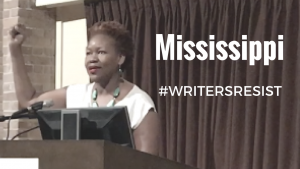 All over the country, writers assembled in vocal resistance to the rhetoric and planned policies of the incoming Trump administration. The movement was named #WRITERSRESIST. (You can find out more about #WRITERSRESIST here.
In this video, my kids and I I travel to Millsaps College in Jackson, Mississippi (my home state) all the way from the St. Louis metro area to read poetry and hold space for justice.
What transpired was magical and served to embolden everyone involved. Enjoy!
Here's a bit more about my business:
I offer two services: 1) I help the college bound teens of busy parents write extraordinary college entrance essays and 2) I provide perceptive leaders with trustworthy diversity and inclusion facilitation. Let's connect at treasure@femininepronoun.com.
View this whole series HERE.