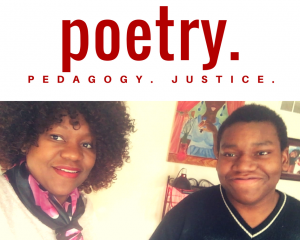 The tagline on my website for Feminine Pronoun Consultants, LLC is "Poetry. Pedagogy. Justice."
Those three powerful terms almost encompass my life/work philosophy. I say "almost" because Parenting is also a major part of my life's work, as it were, and each of the terms inform each other and take turns being the star, while others play the background.
Check this video out as a kind of year end round up and hopeful nod to a successful 2017!